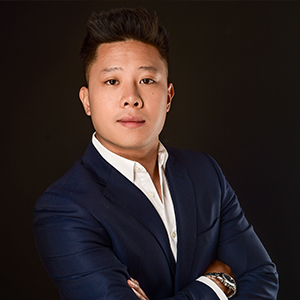 Duc A. Nguyen Long
Hi, welcome and thank you for visiting my website. My name is Duc, and I am currently pursuing a bachelor's degree in International Business in my fifth semester in Munich. As an ambitious student of the Munich Business School, I continually seek interesting job opportunities in which to apply my skills, knowledge and, needless to say, my humor.

During my first two years at the university, I developed a deep and beneficial basic understanding of accounting, business management, economics, business law, marketing and several soft skills. I am fascinated by the concepts that are integral parts of these areas and constantly seek to bolster my knowledge in them.


My thirst for knowledge, though, extends beyond academic areas. A passion for learning about different cultures, traveling and meeting new people led me to pursue studying abroad during my fourth semester in Oxford. I then studied marketing and advertising while taking a marketing course at the Oxford Brookes University. In the course, I learned a range of concepts—the marketing mix, digital marketing and consumer buying behavior, to name a few—that made a lasting impression and fascinated me.

It is that fascination that led me to work today as a marketing intern - and now as a working student - at Deloitte in Munich. I have also worked as an intern during my studies in Hanoi and Ho Chi Minh City. Through these experiences, I have developed significant experience in communicating with different cultures under cross-cultural circumstances.

A discussion of my experiences, however, is not complete without also talking about designing. I started designing and coding from a young age, and most of my design and coding skills and knowledge are self-taught. All of these experiences combine to give me a dynamic background and skill set as I move forward and consider career choices. I seek challenges that will allow me to grow within high-energy environments. Professionally, I seek to make a visible impact.